About us
Narre Warren Pizza is the perfect place for pizza lovers and aficionados. We are conveniently located at 11 Webb St., Narre Warren VIC. We provide delivery, pickup and online ordering services on a daily basis. For those who want to enjoy our pizzas at home, just click on the "Order Online" button. Choose your orders from our menu that includes flavourful pizza creations such as Americana, Ned Kelly, Margherita, Capricciosa, Napoletana, Marianra, Tropical, Vegetarian, Carmela, Romana, Mexicana, Aussie, Pepperoni, Chicken Sunshine, Supreme, Jono Special – With The Lot, Garlic Pizza Base, Chicken, Stella Special, Meat Lovers, Calabrese, Hot & Spicy, House Special, Hawaiian Special and many more.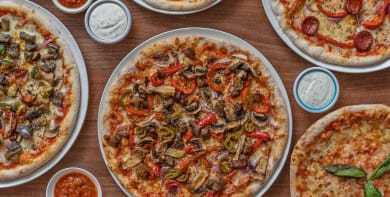 Reviews
Alan
"The menu has a great variety of meals and they are always top quality and delivered hot."
5/04/2020
Joseph
"I call beforehand to check who is cooking. When you get the wrong person, food is tasteless and overcooked. On this occassion, our chicken mushroom was amazing. Great portion sizes and taste."
3/04/2020
Sheridan
"Schnitzel was very juicy and tasted a bit raw in some spots. Chips were delicious, as was the dessert."
25/03/2020